.
Cycling holidays
Cycling packages: Cycling tours along the Rhine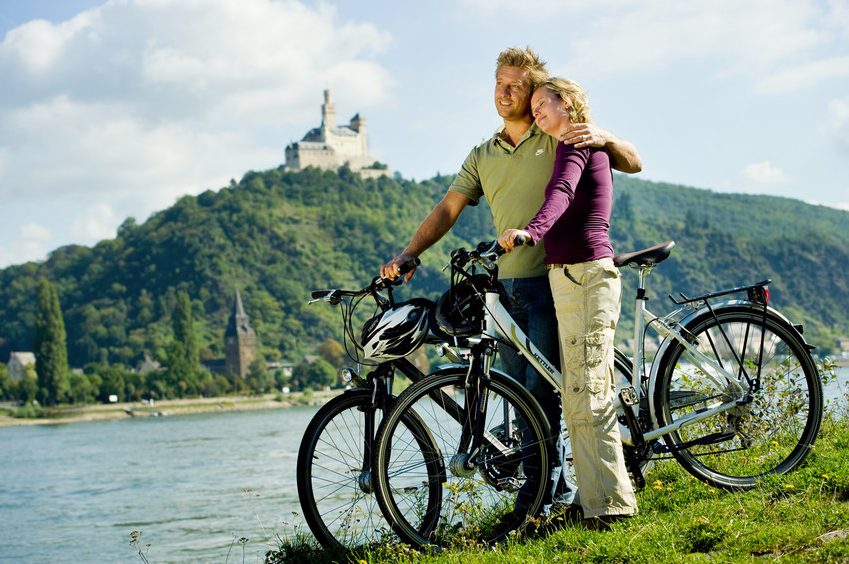 Whether you prefer to ride alongside rivers or plan to detour from the Rhine up into the mountains of Rhineland-Palatinate – whether on a mountain bike or road bike – we can offer a cycling holiday package to suit you.
"Touring the Rhine and Lahn by bike"
A four-day package in the Romantic Rhine region:
Would

you

like to experience the romance of the Rhine by bike? Visit the valley of the Lorelei!


You

start in Bingen and cycle through the most beautiful part of the romantic Middle Rhine valley to Koblenz/Lahnstein. From here

you

continue

through the lovely Lahn valley to Nassau.

Down

the Rhine and

up

the Lahn..... there is much to discover!
to the package "Touring the Rhine and Lahn by bike"
 
Selected packages for your cycling holiday in Rheinhessen


under

the motto "Cycling between Rhine and vine"
can be found on the sites of the Rheinhessen-Touristik:
to the packages in Rheinhessen
 
The Palatinate region also offers a number of cycling packages
through untouched nature and diverse cultural landscapes
on the sites of the Rhineland-Palatinate tourist regions:
to the packages in Palatinate
---
.